Shoes To Pair With Your Wide Leg Cropped Pants
If you have ditched wide leg cropped pants in your wardrobe, it's because you weren't sure what shoes to match with them. Many women out there have been wondering the same thing. So, we've searched the whole internet world to look for the best shoes to wear with wide-leg cropped pants, both casual and dressy. This way, you could start wearing them again and enjoy styling them up with a pair of shoes you love to wear.
High Heels
The majority of the brands show these wide-leg pants with either sandals or high heeled pumps. The reason is that's what most women need to be able to achieve these kinds of pants with confidence.
Wide leg pants can make your leg look visually shorter than they should, so wearing them is a bit tricky. So, if you're not that slim or tall enough, these wide-leg pants can make you look stubby and wide. But you can fix this problem by pairing your pants with a pair of high heeled shoes, which also makes your outfit look more dressy and flowy. Similar to long skirts, these wide-leg pants will look best when you look leggy.
Since high heels can give you a refined, feminine look, they can be perfect with your dressy wide-leg pants. Not to mention, they add sexiness to your entire look too.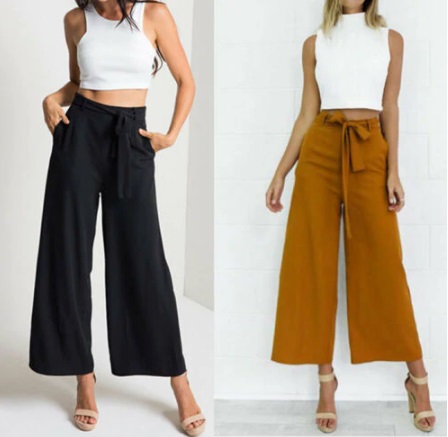 Backless Loafer Mule
Not everyone can wear heels, and that's fine! You can still try a flat, backless loafer mule, even with a dressy outfit. Choose either a suede or leather mule that matches your skin tone or in the same color as your pants. This helps you look visually taller; plus, it's perfect for a more polished look too.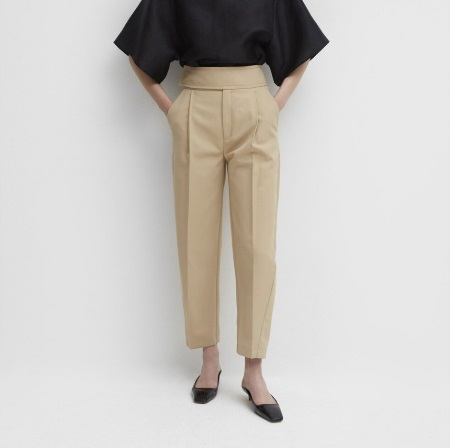 Low-Medium Block Heel
A low block heel is another shoe option for a more casual look. This shoe goes with a more of a middle of the road semi-dressy look. Plus, it has a back on the heel, which isn't as elongating as a backless shoe but still looks great. Moreover, this type of shoe is comfortable and perfect for everyday wear with wide-leg cropped pants.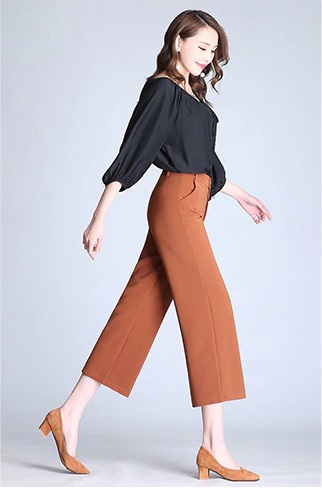 Mules Or Slides
Another type of shoe is the block heel mule or the wedge slide that works well with wide-leg cropped pants. They may seem to look casual but will give you some height to help you look visually taller.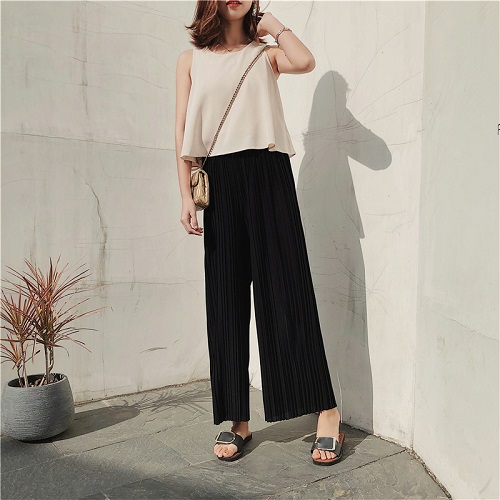 Flat Sandals
If you have very casual wide leg cropped pants, then flat sandals are an excellent choice. You'll have this vacation look that makes one feel you've just stepped off the beach.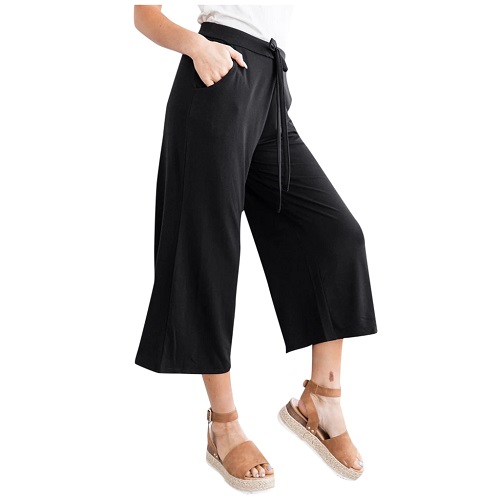 Sneakers
Another option for casual wide leg cropped pants is sneakers. Just remember to keep your sneakers light looking. Anything clunky is going to make you look very frumpy, so this shoe isn't the best option for most gals.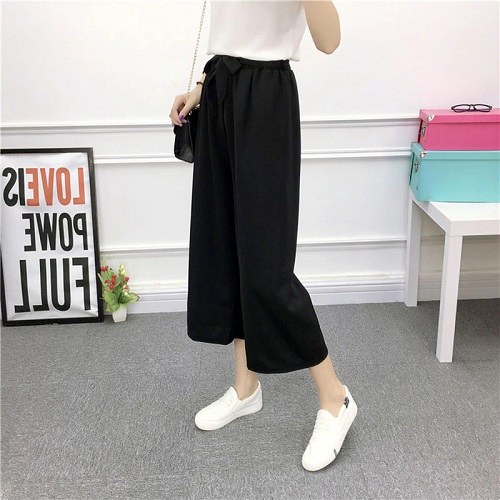 Booties
A classy pair of booties will always look very chic with wide-leg pants. Choose a higher heel as it is more comfortable instead of a regular shoe.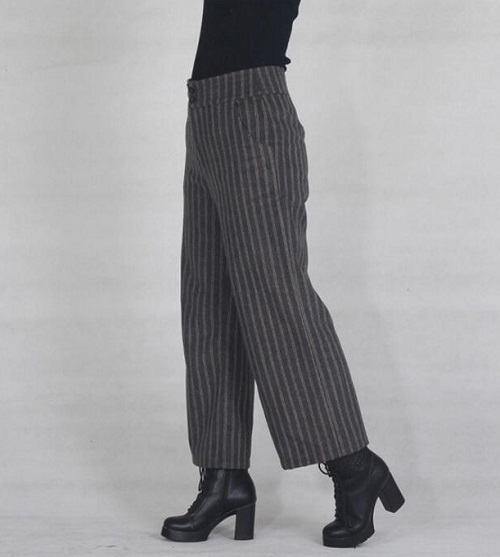 Hekka – Your Lifestyle Shopping that brings fair price just for you
Hekka is an international online shopping marketplace that features a wide range of lifestyle shopping and fashion in a platform that brings products at a fair price to netizens. Hekka cherishes and celebrates everyday moments through its capability to create an inclusive, cross-border and seamless shopping experience for all. Counting on high-end technology and following emerging trends, Hekka stands as a reminder that living life while celebrating simple everyday pleasures is a great way to achieve life's fulfillment. To learn more about Hekka, visit www.hekka.com.
Tags :
Hekka