The Must-Have Designer Bucket Bags For Women
A bucket bag is an accessory that reminds you of the 1970s and 90's decades. This year, bucket bag has a major comeback, thanks to boho lovers, bloggers, and grunge lovers. In today's life, there are so many bucket bag variations available, and the best sellers so far are the classic brown, black, and even white ones made of leather. And if you're looking for a brand designer bucket bag that you can add to your fall collection this year, check out our list below.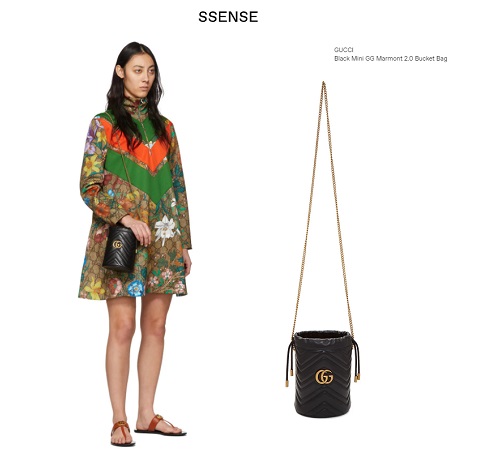 GG Marmont bucket bag is the brand's signature bag that comes in a classic black tone this season. Made from soft quilted leather in Italy, this elegant Gucci bag presents multiple ways to carry, whether you prefer to use between the adjustable top handle that can serve as a luxurious gold-tone chain or a shoulder strap. It features a drawstring fastening, a main internal compartment, and a practical slip pocket. Moreover, it is finished with the brand's signature interlocking GG logo and guarantees to add sophistication to any casual look.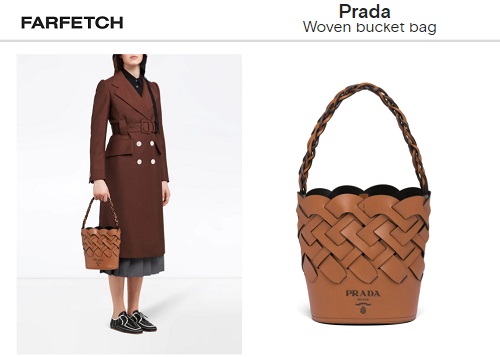 Made from calf leather, this cognac-brown leather Woven bucket bag from Prada cannot be filled with cognac. However, you can tick this bucket bag off your bucket list. Made from calf leather, Prada's Woven bucket bag features an open-top design, a top handle, a detachable pouch pocket, an embossed logo, and a woven leather effect.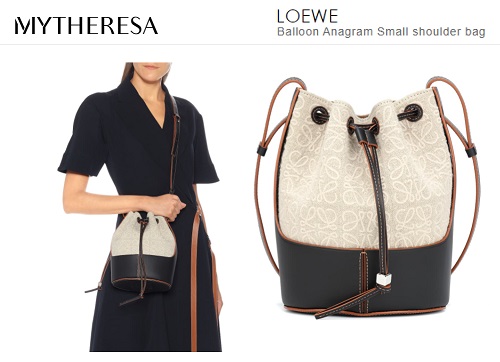 This bag is something to celebrate. This light grey and black leather Balloon anagram bag won't fly away. However, we recommend you, though, to hold on tight to it.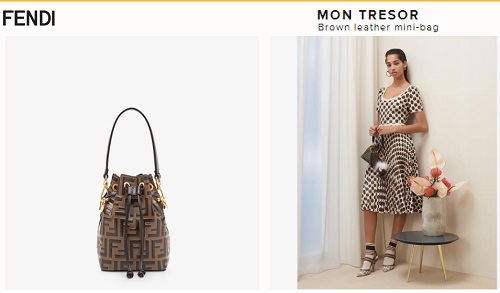 For the brand's latest bag collection, the double-F logo steals the spotlight once again. With Fendi's luxurious and trendsetting bags, expect to see something bold graphic print or as a stylish metal embellishment. Tailored in Italy and constructed from calf leather, Fendi's Mon Tresor mini bag features a drawstring fastening, a main internal compartment, a top handle, an internal logo patch, and an FF motif all over it.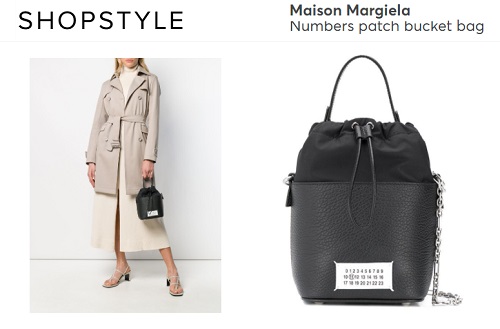 The only hole you can see in this bucket bag from Maison Margiela is the one through where you'll put all your priceless possessions!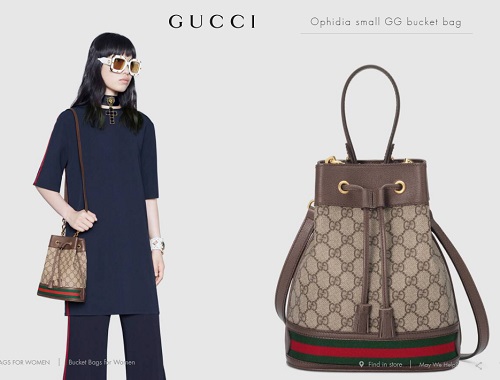 With the introduction of a new shape of the bucket bag, the world of Ophidia evolves. Crafted in GG Supreme canvas with red web stripe and inlaid green along the bottom, this accessory is made with a top handle and detachable shoulder strap that you can wear in two different ways.
Since its inception, Fendi has become a luxury brand that is well-known for its stylish and premium bags, as well as for its bag accessories. The mini Mon Tresor bucket bag is made from sheep fur, which gives it a perfect softness and size for all your essentials. It features a main internal compartment, a drawstring fastening, a detachable top handle, and metal decorations with the brand's logo shape.
Farfetch exists for the love of fashion.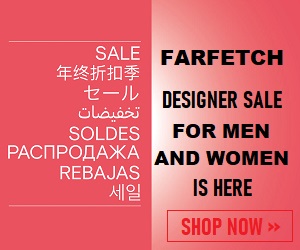 Farfetch offers Global luxury digital marketplace experience where lovers of fashion anywhere in the world can shop for an unrivaled range of incredible products from the world's best brands and boutiques. Shop across categories including Women's wear, Menswear, Kids wear, Vintage, Fine Watches and Fine Jewelry, and Farfetch.com ships to over 190 countries around the world.
Tags :
Farfetch